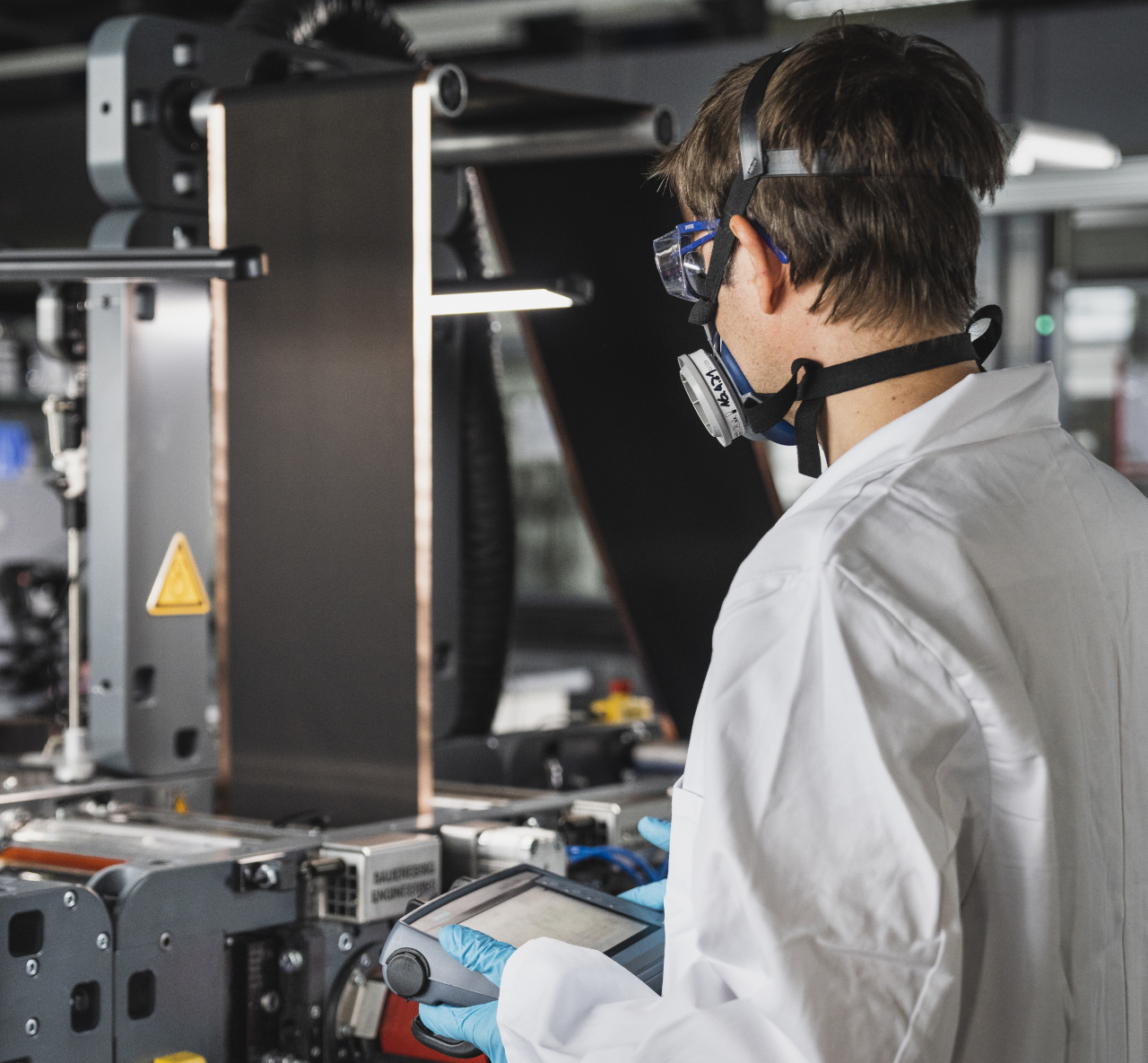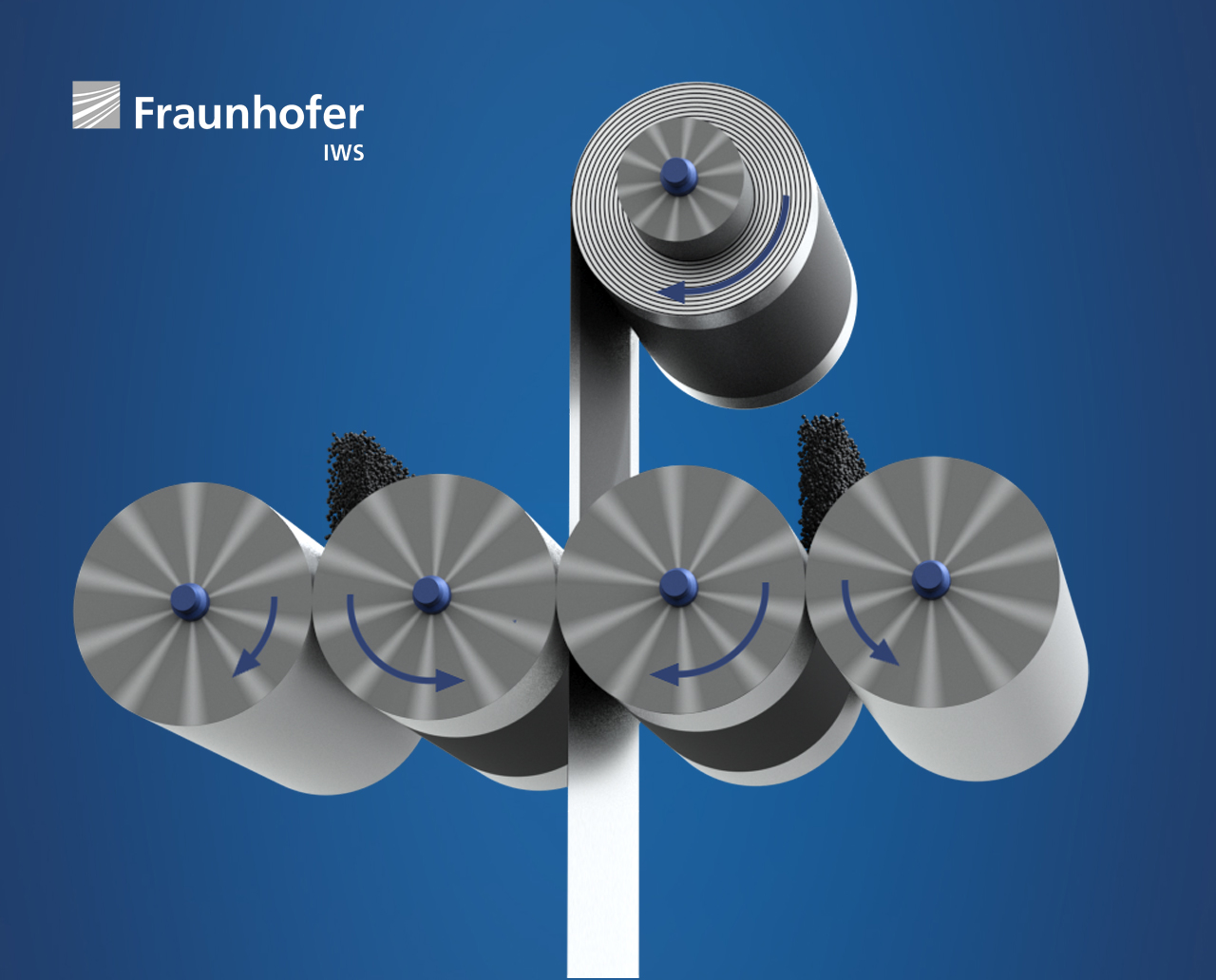 In today's battery electrode production, a so-called "slurry process" is used. In this process, active materials, binders and conductive carbon blacks are processed with water or organic solvents to form pastes (slurries). Thin metal foils are coated with these slurries. The solvent is removed from the wet layer in up to 100 meters long drying sections. This requires a lot of space and energy, so that dry coating processes are increasingly becoming the focus of cell manufacturers.
The Fraunhofer IWS researchers addressed this issue and developed DRYtraec®, an alternative production technology. In this process, a dry mixture consisting of active material, conductive carbon black and binder is brought into the calender gap of two counter-rotating calender rolls. The shearing force in the calender gap leads to the formation of so-called fibrils. These microscopically small thread-like binder structures fix the active material and conductive carbon black as in a spider web. By process parameter control, a dry film is formed on the faster rotating roll. This dry film is transferred to a current-conducting film. Thus, at no point in the DRYtraec® process does the dry film rely solely on its mechanical stability. The carrier roll or the current-conducting film take over the mechanical stabilization. In the view of the Fraunhofer IWS researchers, this represents a decisive advantage for realizing a high process speed and good scalability.
DRYtraec® battery cathodes need less than two percent binder and have the equivalent electrochemical properties of cathodes from slurry processes. To date, Fraunhofer IWS scientists have already successfully produced cathodes for lithium-ion batteries (NMC and LFP) as well as solid-state batteries (based on thiophosphate), lithium-sulfur batteries and sodium-ion batteries. DRYtraec® thus proves to be a versatile method for current and future battery production.